Business is all about relationships and giving gifts helps cultivate the relationship. The purpose of gifting is to make an impression and create a connection with the recipient. By giving gifts, one not only says thank you but shows that you value the relationship. Giving gifts is a good investment which helps to develop an healthy corporate culture. It helps reinforce your brand and it sets you apart from your competitors. Giving personalized gifts could help attract clients and customers and also retain employees and partners.
Recognizing that it could be a challenge to narrow down the best items to gift, I've put together this guide of corporate gifts that may be gifted this season.
Customized Corkicle Mug: Office workers tend to consume beverage a lot while working, hence, considering giving a high-quality Corkcicle Mug, designed to keep beverages hot for up to three hours would be super thoughtful. The cup could also be a travel mug with the spill-resistant lid. This can be customized in your company's logo and name.
Desk Organizer: This is another gift idea to help whoever you're gifting stay organized. Your company's custom logo could be printed on it.
Food/Fruit Baskets: You can never go wrong with a food or fruit basket. You can pick and choose from a variety of different snacks, treats, fruits or food options to create a custom made gift basket.
Branded Tech Gadgets: Any person who work from home or in the office will appreciate any branded tech gift. Workers will appreciate any holiday gifts that make their day-to-day work schedules easier, as virtual meetings are becoming a popular way to collaborate in the office.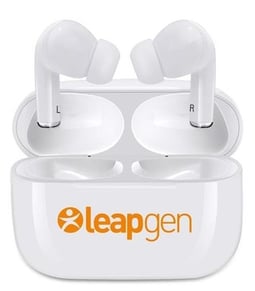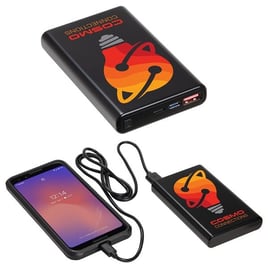 Customized Power Bank
Executive Diaries: These diaries could help workers or clients with journaling, writing schedules and plans and also taking notes. It is an office essential. Most times, it is usually accompanied with pens and it can be customized.
The list is inexhausitible. What is important is that you're giving a thoughtful gift to your clients, partners and anyone that may have contributed to your work in the business year.
Push Your Dreams Confidently!
Want to push your dreams in today's technology-driven, constantly-changing world? You must read Olatorera Oniru's bestselling digital e-book titled Push Your Dreams available now on Olatorera.com and on Amazon.com.
The Olatorera Consultancy brand has grown from an ambitious solo-preneur to a team of highly assertive "Africanists" focused on providing the seal and stamp of "Africa's Best" to great businesses in Africa and beyond. Olatorera Consultancy has an annual outline of businesses we work with. We currently do not accept unsolicited applications. To network with the team at Olatorera Consultancy Limited, please add your company to the reviews page here. An Olatorera Consultancy company representative may be in touch with you shortly after reviewing your company's readiness for business consultation services.