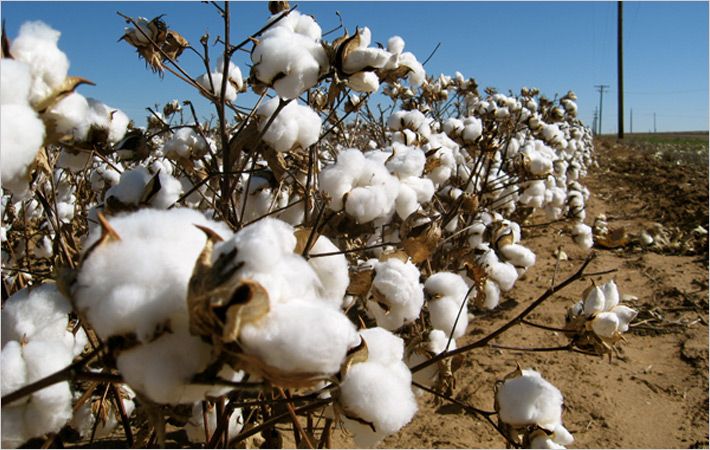 Nigerian President Muhammadu Buhari recently pledged the commitment of his administration to revive the once booming cotton and textile industry in Nigeria which employed hundreds of thousands of Nigerians. President Buhari welcomed a proposed investment of $200 million in the cotton and textile industry by the CEO of Vlisco Group, David Suddens, which is expected to in turn create 700,000 jobs.
The Nigerian President explained that he is aware of the company's effort especially in investing in the textile industry, which is one area the government is trying to develop due to its high potential to create employment and boost agriculture. President Buhari stated that,"To get cotton to grow again in the country is like going back to the good old days when the textile industry used to employ more than hundreds of thousands of people. "I am very excited about the prospects of reviving the industry because it will keep farmers busy, create employment which brings more security, help the economy, transfer of technology and of course we have a large market to absorb the products."
President Buhari emphasized Nigeria's commitment to forging a stronger economic partnership with the Netherlands, assuring the Dutch investor that the Nigerian authorities will continue to work towards keeping smugglers away at the borders. The CEO of the 172-year-old company revealed the plans of the company to use cotton grown in Nigeria for production stating that, "I want a new strategy that brings Vlisco manufacturing to Nigeria. I want to change the supply chain from Asia to Nigeria. "For the total supply chain for cotton, textile and garment industry from weaving, spinning, printing to retail, we want to use Nigeria cotton and we have already started to encourage the creative industries in the country to find a voice and give them a platform across the world. "I am convinced that it is time for the textile industry to move from Asia to Africa." Apparently, both countries have already signed a Memorandum of Understanding and are seeking to intensify the cooperation to revive Nigeria's lost cotton and textile industry.
——–
The Olatorera Consultancy brand has grown from an ambitious solo-preneur to a team of over 50 people highly assertive on providing the seal and stamp of "Africa's Best" to great businesses in Africa and beyond. Chief Executive Consultant, Olatorera Oniru is very passionate about seeing businesses succeed and operate optimally. She is also notably passionate about witnessing Africa transformed into one of the world's greatest continents. Olatorera Consultancy has an annual outline of businesses we work with. We currently do not accept unsolicited applications. To network with the team at Olatorera Consultancy Limited, please add your company to the reviews page here. An Olatorera Consultancy company representative may be in touch with you shortly after reviewing your company's readiness for business consultation services.