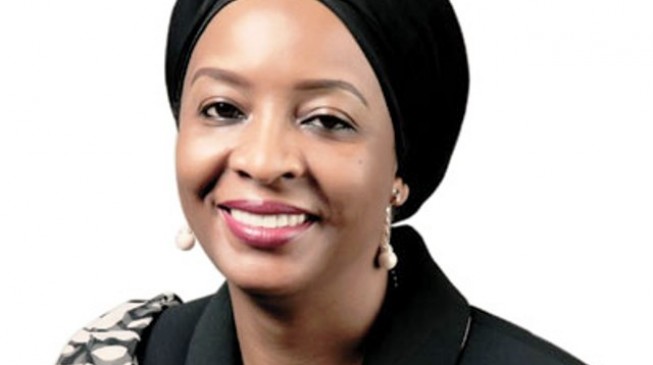 Hajia Saratu Umar was the former Executive Secretary of the Nigerian Investment Promotion Commission (NIPC) from 2014 before she was fired by former president Goodluck Jonathan before the completion of his tenure in 2015. She was fired under the suspicion of leaking information on the granting of questionable tax waivers estimated to be worth $20 billion, to undermine Goodluck Jonathan's campaign for re-election during the 2015 election and favour President Buhari. Her dismissal was also stemmed from the public protest and petition of the NIPC staff union for her removal, stating that she was running a one-man administration at the NIPC and was seen as a dictator. However, no official reason was given by the federal government for her dismissal.
It is no news today that the ex-president's administration was filled with countless corrupt activities of fraud, embezzlement and money laundering, and the granting of tax waivers by some NIPC officials to companies who did not meet the criteria for the waiver was apparently one of the corrupt activities that took place under Jonathan's nose.
The illegal tax waivers were said to have been ongoing between 2010-2014 before Hajia Umar came into office and embarked on a tax holiday reform for which she was commended by the Revenue Mobilisation Allocation and Fiscal Commission (RMFAC). She was said to have leaked to the media the letter the then minister of finance, Ngozi Okonjo-Iweala, wrote to her in August 2014 complaining about the indiscriminate granting of waivers and stating that the federal government had lost huge revenue as a result of the questionable tax holidays granted companies by NIPC. The allegations brought about controversies on the Jonathan administration, which the ex-president could not ignore and Hajia Umar was unfortunately chosen to take the fall for exposing the corrupt act that was secretly going on within the commission.
The prolonged media war against Hajia Umar by the NIPC senior staff was believed to have been instigated, by the NIPC officials and top government officials who gave the unmerited companies consisting of about 15 oil companies the tax advantage, in order to initiate her removal which they eventually succeeded in doing.