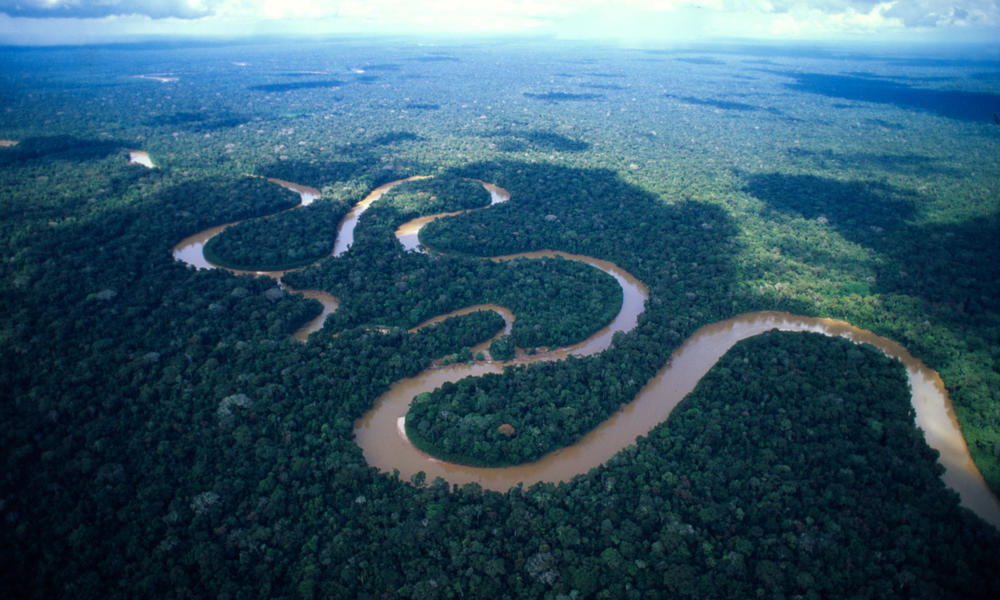 Some of the world's biggest wonders can get a little mixed up sometimes because of how vast they are. To take for instance, the Mississipi river which has been known to many as the longest river in the world, is actually not so. The major criteria for classifying rivers are the length and depth. Based on the world's most fascinating findings, we have compiled a list of the top 3 largest rivers in the world and surprisingly the popular Mississipi river isn't one of them.
Amazon River

The Amazon River located in South America is considered as either the first or second largest river in the world by volume, with a discharge greater than that of the next four rivers discharge combined. Its length is about 6,992 km (4,345 miles). Amazon flowed westward to the Pacific Ocean until 11 million years ago when it was impeded by the rise of the Andean mountain chain. It now flows east to the Atlantic. After many years of erring, its main course was discovered in 2014 to be the Rio Mantaro.

 River Nile

River Nile located in North-East Africa is inarguably the only river that could be compared to the Amazon river as the longest river in the world. It is about 6,853 km (4,258 miles) and big enough for everybody so much that it is shared by eleven countries. Most waterways flow from North to South, but the Nile defies this nature routine and flows from South to North. It is formed by two major tributaries; the White Nile and the Blue Nile. It is home to Nile crocodiles, one of the largest and most dangerous species of crocodile. The numbers 5 and 33 are 'ritual numbers' in many space missions; Nile Rivers Bend Pea is at 33oE.

Yangtze River

The Yangtze River is the longest river in China and the Asian continent. It is about 6,300 km (3,917 miles) and is the longest river in the world to flow within one country. In river discharge volume listing, it ranks sixth in the world. It is home to a finless porpoise described as a shy mammal and nickname "river pig", and also the habitat to several endemic endangered species like the Chinese alligator. Due to its difficult crossing, it is the political boundary between north and south China, and the most fascinating fact about it is that its water once turned red overnight in 2012.