The Bishop who was caught groping famous 25-year-old singer Ariana Grande's breast while officiating at legend musician Aretha Franklin's funeral on August 31, 2018, is known as Charles H. Ellis III. He is a popular American Apostolic Pentecostal preacher and pastor of a megachurch attended by over 500 people known as the Greater Grace Temple in Detroit, Michigan. He assumed leadership of the Greater Grace Temple in 1996 after his father, a celebrated Michigan preacher and civic leader Bishop David L. Ellis died in 1996. 
Bishop Charles successfully established The City of David Church in 2002, a 19-acre complex which was envisioned by his father before his death. He was later elected as the 10th Presiding Bishop of the Pentecostal Assemblies of the World in 2010. However, the respected Bishop disappointed his followers when he was seen inappropriately touching the young singer's breast who was clearly very uncomfortable while hugging her. The Bishop claimed it was an accident stating in his public apology to the singer that "Maybe I crossed the border, maybe I was too friendly or familiar, but again, I apologize." The bishop was also noted to have mocked the young singer's name stating; "When I saw Ariana Grande on the program, I thought that was a new something at Taco Bell," also indirectly making a jest of the Hispanic community as Taco Bell is a popularly known Mexican restaurant in the US.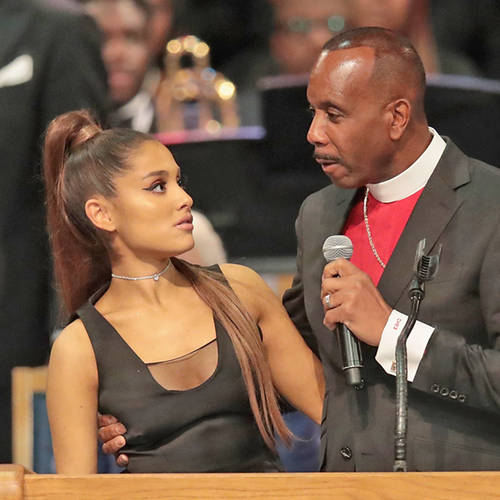 Although the Bishop has made a public apology to the singer and the Hispanic community this little scandal has begun to raise eyebrows on the Bishop's morality and will probably leave a long-lasting stain on his reputation. It is quite unfortunate that of all days to be mischevious, he chose the funeral of a highly celebrated musician where the most prominent personalities in the US where present and the whole world was watching.
Olatorera Consultancy Limited provides business development services to high net-worth individuals and companies looking to grow, enter or do business in Africa. Olatorera Consultancy Limited is headquartered in Oniru Royal Estate, Lagos, Nigeria.