Tokunbo Abiru is the Group Managing Director/Chief Executive Officer of Skye Bank Nigeria one of the country's top indigenous banks before it became defunct and acquired by the Central Bank of Nigeria which renamed it Polaris Bank. Before he rose to the top position, Tokunbo Abiru began his career at Guarantee Trust Bank GTB where he served for 10 years and then proceeded to First Bank of Nigeria serving for as long as 14 years as the relationship Team Lead, Retail Banking and Business Development Manager, and Group Head, Corporate Banking.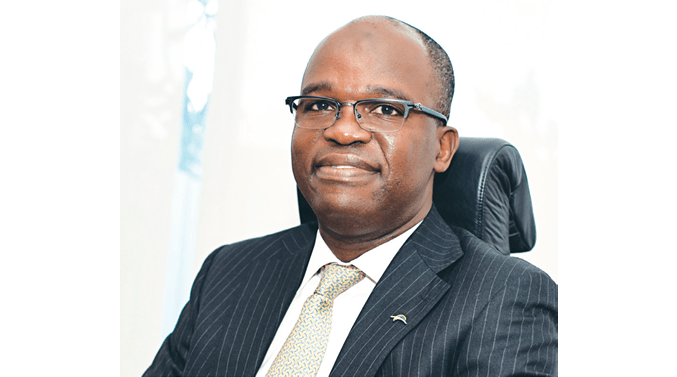 Mr Tokunbo Abiru was appointed as Lagos State Commissioner of Finance in 2011 by former Lagos state Governor Babatunde Fashola but later resigned from the position in 2013 to take up the role of the Executive Director, Corporate Banking of First Bank Nigeria Ltd before retiring from the position 2016. Tokunbo Abiru is mostly recognized for the the leading role he played in gaining Lagos state a floating bond of N80 billion during his time as the Finance Commissioner, which earned the state the EMEA Finance's Best Local Currency Bond Award for 2012, and also his efforts that led to the increased Land Use Charge revenue generations to the tune of N6.2bn following his led initiative on taxation in Lagos State after the discovery of over 5.5 million tax evaders in 2013.
_____________
Want to push your dreams in today's technology-driven, constantly-changing world? You must read Olatorera Oniru's bestselling digital e-book titled Push Your Dreams available now on Olatorera.com and on Amazon.com.
The Olatorera Consultancy brand has grown from an ambitious solo-preneur to a team of over 50 people highly assertive on providing the seal and stamp of "Africa's Best" to great businesses in Africa and beyond. Chief Executive Consultant, Olatorera Oniru is very passionate about seeing businesses succeed and operate optimally. She is also notably passionate about witnessing Africa transformed into one of the world's greatest continents. Olatorera Consultancy has an annual outline of businesses we work with. We currently do not accept unsolicited applications. To network with the team at Olatorera Consultancy Limited, please add your company to the reviews page here. An Olatorera Consultancy company representative may be in touch with you shortly after reviewing your company's readiness for business consultation services.
Some of the services we provide to our clients:
Doing Business In Africa: Data Analytics, Market Insights, Launch Plan & Strategy Development
Service Level Critique and Secret-Customer Detective Services
Customer Service, Quality & Operational Excellence Assurance
Seal of Africa's Best and Nomination for Annual List of "Africa's Best 100 Companies" and "Africa's Best 100 Leaders".