The name you choose for your startup can have a big impact on its success. A bad name can cause more problems than just failing to connect with customers; it can also lead to insurmountable business and legal obstacles. A clear, powerful name, on the other hand, can be incredibly beneficial to your marketing and branding efforts.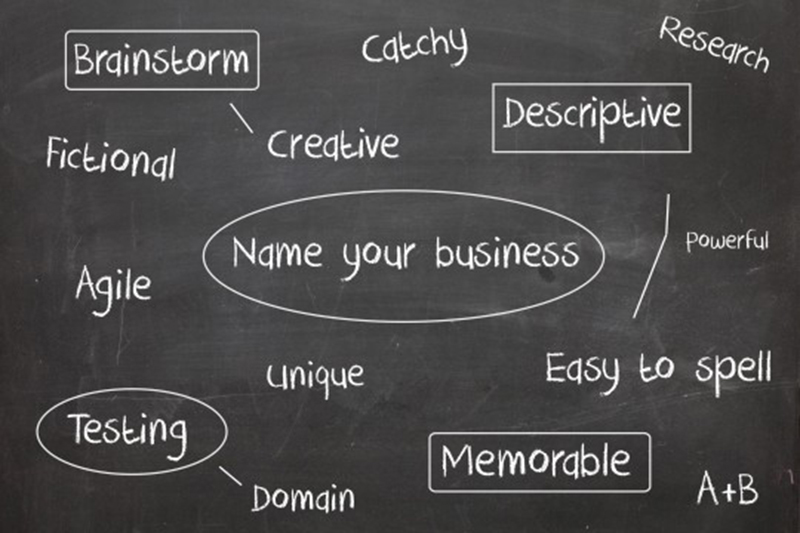 Here are some suggestions on how to come up with a winning business name:
Avoid names that are difficult to spell: You don't want potential clients to be confused on how to find your company on the internet. If you choose a difficult name, you may have to keep correcting the misspelled version of your name. Maintain an easy name.
Choose a name that will not limit your business as it grows: Choosing a name that is too restrictive can lead to complications down the road. Consider what might have happened if Jeff Bezos had chosen the name "OnlineBooks" instead of "Amazon." You don't want to restrict your firm to a single product or location.
Do a comprehensive web search: Do a web search on the name after you've decided on one you like. Almost always, you may discover that someone else has already registered that business name.
Use a name that has some significance: You want your company name to reflect something meaningful and pleasant about your company. Is it easy for others to understand what your company is all about?
Conduct a trademark search: Do a search with the body in charge of business name and company registration in your country, in Nigeria, you'll conduct the search with CAC to get an idea as to whether you can get a trademark or service mark for the name.
Use a catchy name: Don't use a boring name for your business. You want your employees to be able to say where they work without hesitation, and you want your name to resonate with your target audience.
Use available brainstorming tools to help: There are a number of sites that can help you brainstorm names, including:
Push Your Dreams!