Ellen Johnson Sirleaf was the first female president of Liberia who served from 2006 to 2018 and also the first elected female head of state in Africa. She has served remarkably in such positions as a Deputy Minister of Finance of Liberia from 1971 to 1974 and Minister of Finance from 1979 to 1980 after working for the World Bank in the Caribbean and Latin America. Ellen Johnson Sirleaf also worked for prominent companies such as Citibank and then the Equator Bank before returning to Liberia to contest a senatorial seat for Montserrado county in the disputed 1985 elections. Ellen Johnson Sirleaf first ran for president of Liberia in 1997 but lost to Charles Taylor and exiled to Abidjan on charges of treason. On her return to Liberia, she ran a second time in 2005 and emerged as Liberia's first female president and Africa's first female head of state. Ellen Johnson Sirleaf was also elected as the first female Chair of the ECOWAS, in 2016.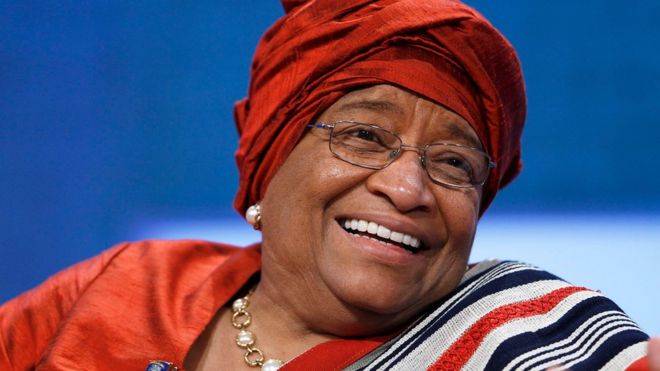 During her double tenure as president of Liberia, Ellen Johnson Sirleaf made a remarkable and long-lasting impact on the country. She issued an Executive Order making education free and compulsory for all elementary school-aged children in 2007, and in 2010 signed into law a Freedom of Information Bill which is the first legislation of its kind in West Africa. Ellen Johnson Sirleaf contributed to the success of the debt relief of the country which was in major debt at the time she assumed office, making it her administration's top priority. She also established the Truth and Reconciliation Commission in 2006, for the promotion of national peace, security, unity and reconciliation by investigating more than 20 years of civil conflict in the country. Ellen Johnson Sirleaf also made it her priority to strengthen the country's relationship with other nations such as the United States and the Republic of China, she was actively involved in the promotion of foreign policy.
Despite the surmounting pressure she faced as a female leader in politics in Liberia, Ellen Johnson Sirleaf remains an outstanding figure in not just Liberia but in the history of Africa's most honourable leaders.
_______________
Want to push your dreams in today's technology-driven, constantly-changing world? You must read Olatorera Oniru's bestselling digital e-book titled Push Your Dreams available now on Olatorera.com and on Amazon.com.
The Olatorera Consultancy brand has grown from an ambitious solo-preneur to a team of over 50 people highly assertive on providing the seal and stamp of "Africa's Best" to great businesses in Africa and beyond. Chief Executive Consultant, Olatorera Oniru is very passionate about seeing businesses succeed and operate optimally. She is also notably passionate about witnessing Africa transformed into one of the world's greatest continents. Olatorera Consultancy has an annual outline of businesses we work with. We currently do not accept unsolicited applications. To network with the team at Olatorera Consultancy Limited, please add your company to the reviews page here. An Olatorera Consultancy company representative may be in touch with you shortly after reviewing your company's readiness for business consultation services.
Some of the services we provide to our clients:
Doing Business In Africa: Data Analytics, Market Insights, Launch Plan & Strategy Development
Service Level Critique and Secret-Customer Detective Services
Customer Service, Quality & Operational Excellence Assurance
Seal of Africa's Best and Nomination for Annual List of "Africa's Best 100 Companies" and "Africa's Best 100 Leaders".