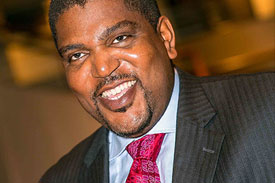 Mamemo Ibru is one of the sixteen children of well-respected late Olorogun Micheal Ibru who founded the large Nigerian conglomerate known as the Ibru Organization. He is currently the Managing director as well as a member of the board of directors of Ibafon Oil Nigeria Ltd, a 31 million litre capacity Tank Farm owned by the Ibru organization of the Ibru family.
Before rising to the status of managing director of Ibafon Oil, Mamemo Ibru worked with Superbru Limited, a brewery within the Ibru organization for a year, and two years with the defunct Oceanic Bank International Nigeria Limited. He studied Chemistry from UC Berkeley, USA in 1992 with an MBA in progress at Lagos Business School. He is married to well-known Nigerian-French Lawyer Helen Ibru.
_______
The Olatorera Consultancy brand has grown from an ambitious solo-preneur to a team of over 15 people highly assertive on providing the seal and stamp of "Africa's Best" to great businesses in Nigeria and beyond. Chief Executive Consultant, Olatorera Oniru is very passionate about seeing businesses succeed and operate optimally. She is also notably passionate about witnessing Africa transformed into one of the world's greatest continents. Olatorera Consultancy has an annual outline of businesses we work with. We currently do not accept unsolicited applications. To network with the team at Olatorera Consultancy Limited, please add your company to the reviews page here. An Olatorera Consultancy company representative may be in touch with you shortly after reviewing your company's readiness for business consultation services.