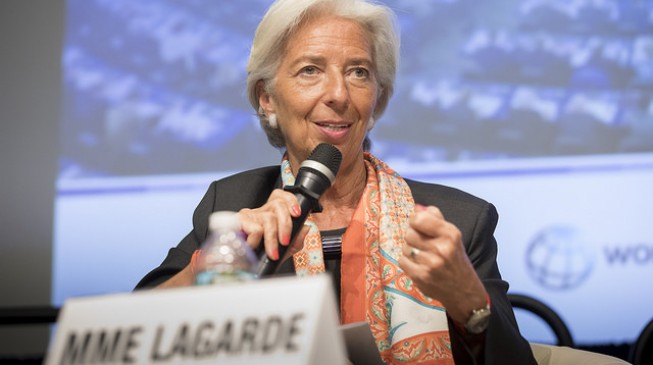 Africa's 3 major economies Nigeria, South Africa, and Angola have been projected to witness slow growth in 2019 and beyond by the International Monetary Fund (IMF). The statistics of the IMF show that Nigeria will grow from 1.9 percent in 2018 to 2.3 percent in 2019, while South Africa and Angola were projected to move from 0.8 to 1.4 and -0.1 to 3.1 percents respectively.
Sub-Sahara Africa's projected economic growth from 3.1 percent this year to 3.8 percent in 2019 is said to be insufficient to create the needed jobs for the growing population of the region. The IMF's 2018 World Economic Outlook recently released also warned that the fragile growth of the region may not be enough to attain the Sustainable Development Goals if the trend persists. It was pointed out that whatever affects the 3 major economies will also have an effect on the whole region, as these major countries are centrally linked to the other countries. The continent is said to possibly do better once the major economies achieve stability.
Meanwhile, the global economy is expected to grow at 3.7 percent this year and down 0.2 percentage points next year as a result of the trade tensions between the U.S and trading partners which has started to hit economic activity worldwide.
_______
The Olatorera Consultancy brand has grown from an ambitious solo-preneur to a team of over 15 people highly assertive on providing the seal and stamp of "Africa's Best" to great businesses in Nigeria and beyond. Chief Executive Consultant, Olatorera Oniru is very passionate about seeing businesses succeed and operate optimally. She is also notably passionate about witnessing Africa transformed into one of the world's greatest continents. Olatorera Consultancy has an annual outline of businesses we work with. We currently do not accept unsolicited applications. To network with the team at Olatorera Consultancy Limited, please add your company to the reviews page here. An Olatorera Consultancy company representative may be in touch with you shortly after reviewing your company's readiness for business consultation services.