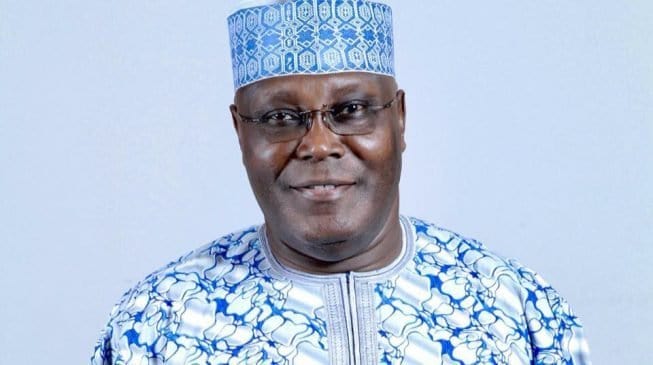 The United States Department of Justice in response to the rumours of a pending criminal case against former Nigerian Vice President Atiku Abubakar has denied having any record that indicates that former Vice President has a pending lawsuit in the country.
According to reports by a correspondent of Sunday Punch, in an email response to a request for information on whether Abubakar is wanted in the US in connection with any issue of money laundering, a spokesperson for the US DOJ, Peter Carr stated; "Thank you for reaching out to us. I have checked the public court records, and they do not show cases filed against a defendant named Atiku Abubakar."
The US Department of justice also avoided commenting on the whether Atiku has been banned from entering the US and if there is any pending court case against him concerning the Halliburton bribery scandal which resulted in the conviction of a US lawmaker, William Jefferson. The US official stated that the issue was confidential and diverted the issue of Atiku's entry status by referring such questions to the US Customs and Border Protection.
The above occurrence arose from the reaction of the Kaduna State Governor, Mallam Nasir el-Rufai to Atiku's interview by the Economic and Financial Crimes Commission's quarterly publication, Zero Tolerance, where he had accused the Kaduna governor of corruption by offering him Transcorp's shares. El-Rufai in response to Atiku's allegations implied that Atiku was avoiding a visit to the US because he may be charged with a case of money laundering. The United States Government seems to be staying clear off politics in Nigeria with its passive response to the rumours.
_______
The Olatorera Consultancy brand has grown from an ambitious solo-preneur to a team of over 15 people highly assertive on providing the seal and stamp of "Africa's Best" to great businesses in Nigeria and beyond. Chief Executive Consultant, Olatorera Oniru is very passionate about seeing businesses succeed and operate optimally. She is also notably passionate about witnessing Africa transformed into one of the world's greatest continents. Olatorera Consultancy has an annual outline of businesses we work with. We currently do not accept unsolicited applications. To network with the team at Olatorera Consultancy Limited, please add your company to the reviews page here. An Olatorera Consultancy company representative may be in touch with you shortly after reviewing your company's readiness for business consultation services.