Gbenga Olawepo Hashim is a Nigerian Human Rights Activist who protested against the military regime in the 1980s as well as late military dictator Sani Abacha, alongside other notable activists before he pursued a career in political communications and eventually ventured into partisan politics in 1995. However, he is particularly now known as the presidential candidate of the newly registered Peoples Trust Party in the upcoming 2019 election. Mr Hashim made his entrance into partisan politics when he became the National Publicity Secretary of the National Democratic Labour Party (NDLP) in the transition programme announced by the Abacha regime. After his party alongside some other political parties and politicians were denied registration during Abacha's regime, he founded an association with principled politicians who opposed Abacha's dictatorship. The association first organised around the Institute for Civil Society and G-34 and later pioneered the formation of the Peoples' Democratic Party (PDP) which is currently Nigeria's major opposition party.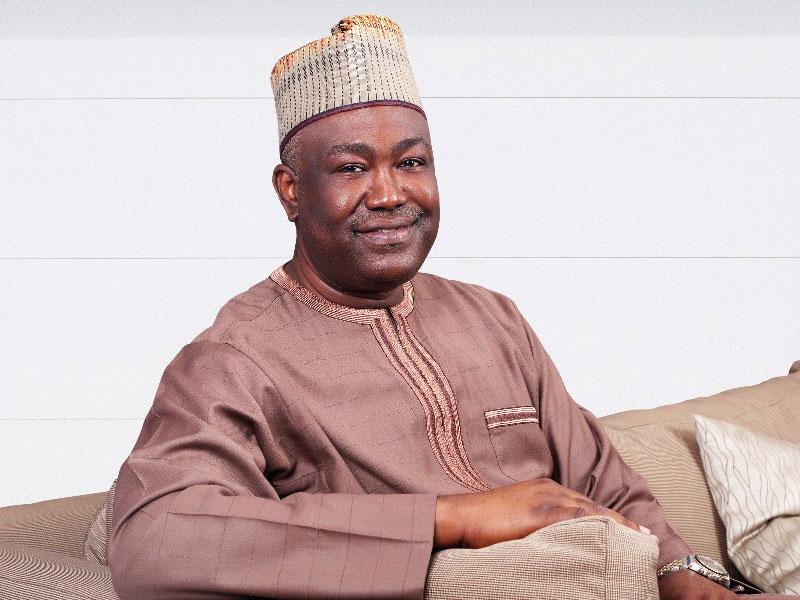 Mr Hashim played a major role over the years for the PDP which he helped formulate as well as in Nigeria's democratic transition which led to former president Olusegun Obasanjo's election in 1999. He eventually became elected as the party's Deputy National Publicity Secretary. However, Mr Hashim who was among the founding fathers of the PDP resigned from the party due to changes in the party which he described as anti-democratic and later ran for governor of Kwara state in 2007 on the platform of the Democratic Peoples' Party (DPP). He emerged as the first runner-up but the election was declared fraudulent which led to his retreat to the UK where he returned back to school.
Since Mr Hashim's return to Nigeria, he has now shown interest in becoming Nigeria's next president in 2019 on the PTP platform and has disclosed how he plans to defeat APC candidate and Nigeria's current President Muhammadu Buhari and PDP candidate Atiku Abubakar. He disclosed that the PT party is very prepared to win the election next year having moved quietly all over Nigeria establishing the Gbenga-Hashim Organisation for close to a year which now has members across all of Nigeria's 36 states. He stated that he intentionally hid plans of the party away from the media at the grassroots to protect what the party has been building from premature destruction which gained the party the highest level of nomination out of the 28 newly registered political parties. Mr Hashim stated his plans to use his vast experience and knowledge of over three decades in partisan politics as well as take advantage of the population in the APC and PDP dominated states that will not vote for the dominant parties, to pull votes for the PTP in the election, also targetting the newly registered voters amounting to about 15 million Nigerians who are neither supporters of the APC nor PDP.
Mr Hashim is confident that his party will claim the majority of South-west States as well as the majority of the North-central states, and explained that what he will be bringing to rally potential voters is prosperity to the country and economic front which no other candidate has firmly assured Nigerians. Mr Hashim's confidence coupled with his vast political background and contributions to Nigeria's history makes him a viable candidate for Nigeria's presidency and certainly one to watch.
—-
Want to push your dreams in great-people, good-nation, poverty-ridden, corruption-stricken, high-potential country of Nigeria? You must read Olatorera Oniru's 2018 e-book titled Push Your Dreams available now on Olatorera.com and on Amazon.com.
The Olatorera Consultancy brand has grown from an ambitious solo-preneur to a team of over 50 people highly assertive on providing the seal and stamp of "Africa's Best" to great businesses in Africa and beyond. Chief Executive Consultant, Olatorera Oniru is very passionate about seeing businesses succeed and operate optimally. She is also notably passionate about witnessing Africa transformed into one of the world's greatest continents. Olatorera Consultancy has an annual outline of businesses we work with. We currently do not accept unsolicited applications. To network with the team at Olatorera Consultancy Limited, please add your company to the reviews page here. An Olatorera Consultancy company representative may be in touch with you shortly after reviewing your company's readiness for business consultation services.