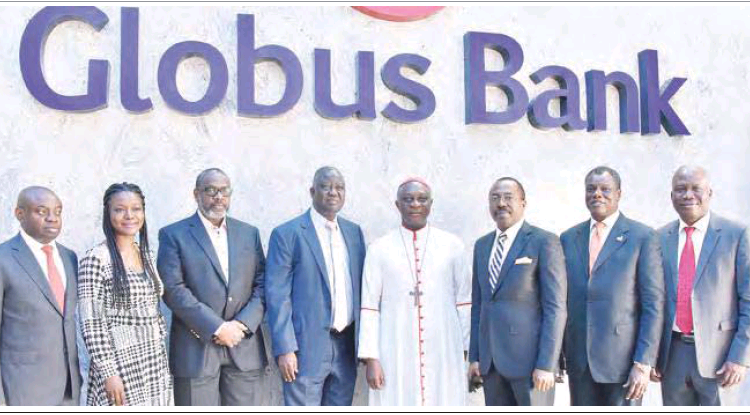 Just when we thought, the financial sector in Nigeria has had its fair share of participants, a new bank has entered the ring. Globus Bank was just newly incorporated as a limited liability company on March 6, 2019, and it has already begun unveiling its Bright Red and Navy Blue colours in the choicest areas of Lagos. The Bank is duly licensed by the Central Bank of Nigeria to provide commercial banking services to the Nigerian public.
The Bank is run by its Managing Director and Chief Executive Officer, Elias Igbinakenzua who has served as an Executive Director in both Zenith Bank and Access Bank. The bank's Board of Directors boasts a combination of over 150 years in Operations, Business Strategy, Information, Technology, Executive Management and Financial Control.
Other members of the board include Augustine Okere, an engineer with over thirty years of experience and the founder of Computer Warehouse Group, Isioma Ezi-Ashi, a lawyer and respected entrepreneur in the construction industry with over 30 years of experience, Dr Vincent Okeke, an engineer, fellow of the Institute of Chartered Accountants of Nigeria and Pwc alumnus, Olayide Abel, a fellow of the Institute of Chartered Accountants of Nigeria, seasoned banker and Pwc alumnus, and Engr. Charles Osezua (CON), a leader in the oil and gas industry.
Despite being a new entrant in a sector dominated by long-standing giants such as First Bank and Union Bank, Globus Bank remains highly ambitious. It aims to be the leading digital bank in the country by leveraging cutting-edge technology to offer innovative products tailored to its customer's needs. It also plans to deliver exceptional value to its customers, bridge the customer experience gap in the industry by offering exceptional customer service. Most importantly, the bank would prioritize sustainability and will be the first bank in the country to deploy green technology in its branch operations.