Workplace ethics refers to how employees in an organization control themselves and their overall work attitude. Workplace ethics often determine how a company runs and is perceived by the public. A good company should model ethical behavior from the top down. Workplace ethics may be seen in how companies treat their customers and suppliers, how they engage with one another, how they complete their jobs, and how they communicate both internally and externally.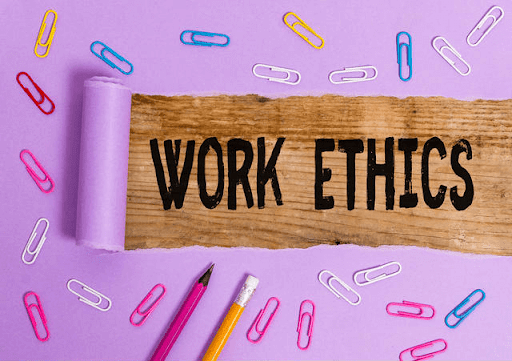 A culture where misconduct is tolerated could result in higher turnover, lower productivity, and ultimately, a diminished reputation and profitability. 
7 key work ethics every employee should have
Punctuality: Finishing tasks on time, arriving on time, adhering to break-time procedures, and reporting to supervisors of issues in a timely way are all examples of actions that respect the importance of time in the workplace.
Accountability: Employees and employers alike should be held accountable for their work, which means they should be held accountable for ongoing projects and take responsibility for errors when they occur.
Professionalism: Employees that demonstrate professionalism show up and take their work seriously, while remaining respectful of others and dressing well.
Productivity: Productivity is determined by an employee's capacity to avoid distractions, ignore external influences, and overcome hurdles that prevent them from completing their assignment.
Ability to take initiative: When an employee takes initiative, he or she performs something constructive or beneficial to the firm without being asked. Strong employees are more concerned with completing tasks on a to-do list than with doing what is necessary for the organization's success. Employees that take initiative in their job demonstrate to management that they appreciate success.
Dedication: Dedication entails being consistent and showing up prepared to complete work on a daily basis, while remaining focused and productive.
Willingness to Learn: Employees who welcome feedback and learning opportunities demonstrate a willingness to work hard to advance in their professions.
Push Your Dreams!