The rise to fame can be a great ride for many celebrities leading to lavish lifestyles and spending habits, so long as their careers continue to thrive. However, we know all too well how the lavish lifestyle of these celebrities can easily be stripped down by one mistake made.  Some of the top celebrities who were once on the world's A-list but got carried away by their wealth and fame or for one reason or the other fell from grace to grass are: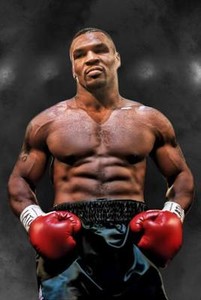 MIKE TYSON: The  Heavyweight champion Mike Tyson earned over $300 million over his career but he was knocked down with a $23 million debt in 2003.                                                                                                                                                     
NICHOLAS CAGE: The Hollywood action hero who was once earning $40 million in 2009 alone, was also a big spender. His spending habits led to tax liens on multiple properties he owned and over more than $6 million handed to the IRS for failing to pay his 2007 tax bill.                                                                                                                              
LINDSAY LOHAN: The former child/teen star who's net worth was estimated at $11 million in 2004 had some of her accounts frozen by the IRS in 2012, after several stints in rehabilitation facilities, a lavish lifestyle from earlier years, and failing to pay hundreds of thousands of dollars in federal taxes.
Olatorera Consultancy Limited provides business development services to high net-worth individuals and companies looking to grow, enter or do business in Africa. Olatorera Consultancy Limited is headquartered in Oniru Royal Estate, Lagos, Nigeria.