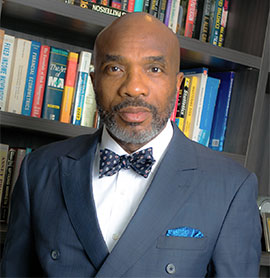 Dr Akinkunmi Abiodun Mustapha is the former Lagos State Commissioner for Finance who was relieved of his position alongside Ekundayo Mobereola former Transporation Commissioner and Folorunsho Folarin-Coker former Tourism Commissioner, by Governor Akinwunmi Ambode shortly after he commissioned his Executive Council in October 2015.
As a prominent seasoned financial economist and technology strategist, Dr Mustapha Akinkunmi was assigned the finance portfolio upon the commissioning of Ambode's executive council, also bringing his wealth of experience as a consultant and business strategist for notable financial institutions like Goldman Sachs, World Bank, First Boston, and the CBN. Governor Ambode's decision to oust the former finance commissioner among the other prominent ex-officials from his executive Council shortly after they barely resumed office came as a shock to many as to why. Dr Mustapha was immediately replaced by the Permanent Secretary in the Ministry of Finance who took over as the Acting Commissioner for Finance before being permanently replaced by Mr Akinyemi Ashade.
Although various sources revealed that the commissioners were fired due to their disapproval of Governor Ambode's micro-managing style of governance and bias as well as clashes in the cabinet, it was however said that Dr. Mustapha who is considered a guru in information technology could not use the knowledge to handle the state finances properly, as lapses where said to have been found in the Ministry under his administration which prompted Governor Ambode's decision to let him go.
Dr Mustapha has since his step down from office been away from the political limelight which begs the question of his recent status today, aside from being the current spouse of Moji Obasanjo (ex-wife of Gbenga Obasanjo who was the subject of a very controversial story involving his father former president Olusegun Obasanjo and ex- father in law Otunba Alex Onabanjo).
_____
The Olatorera Consultancy brand has grown from an ambitious solo-preneur to a team of over 50 people highly assertive on providing the seal and stamp of "Africa's Best" to great businesses in Africa and beyond. Chief Executive Consultant, Olatorera Oniru is very passionate about seeing businesses succeed and operate optimally. She is also notably passionate about witnessing Africa transformed into one of the world's greatest continents. Olatorera Consultancy has an annual outline of businesses we work with. We currently do not accept unsolicited applications. To network with the team at Olatorera Consultancy Limited, please add your company to the reviews page here. An Olatorera Consultancy company representative may be in touch with you shortly after reviewing your company's readiness for business consultation services.